EYE-CATCHING & JOB-WINNING HUMAN RESOURCES MANAGER RESUME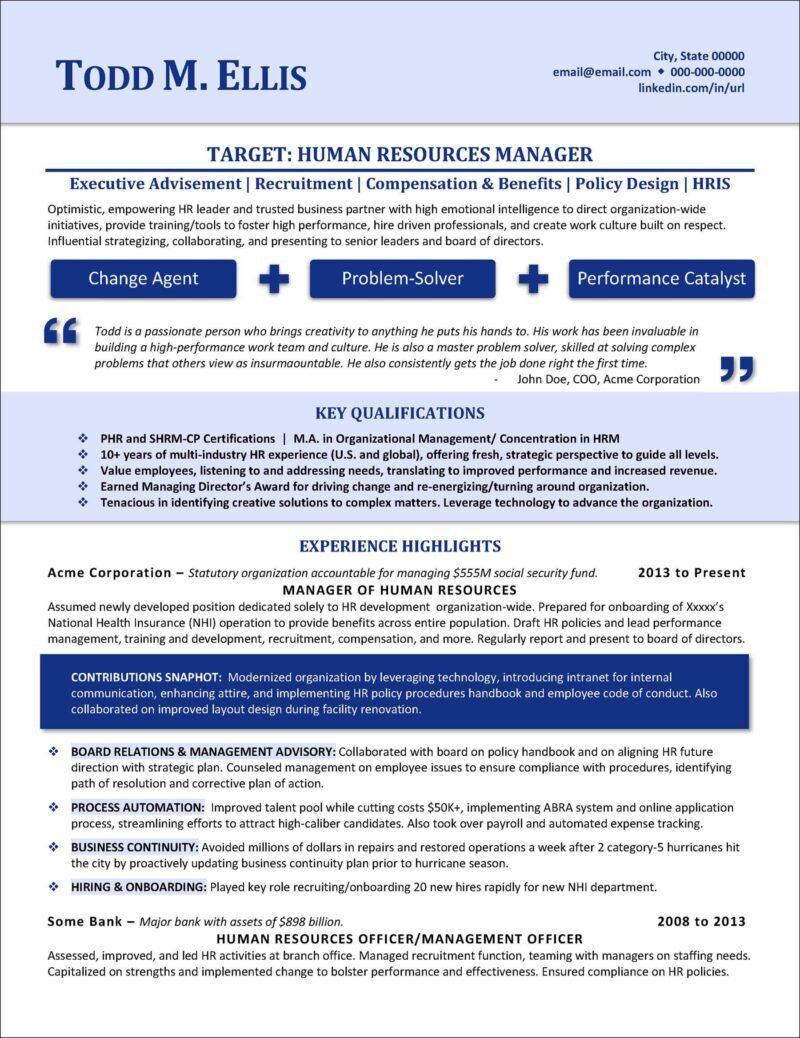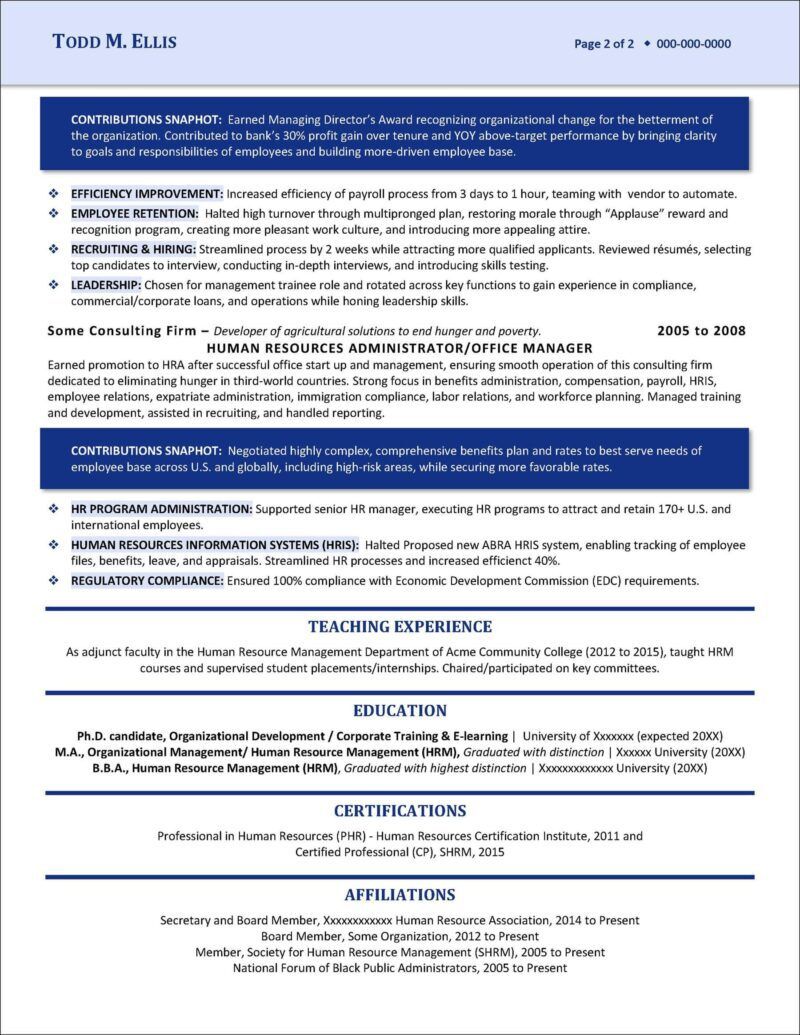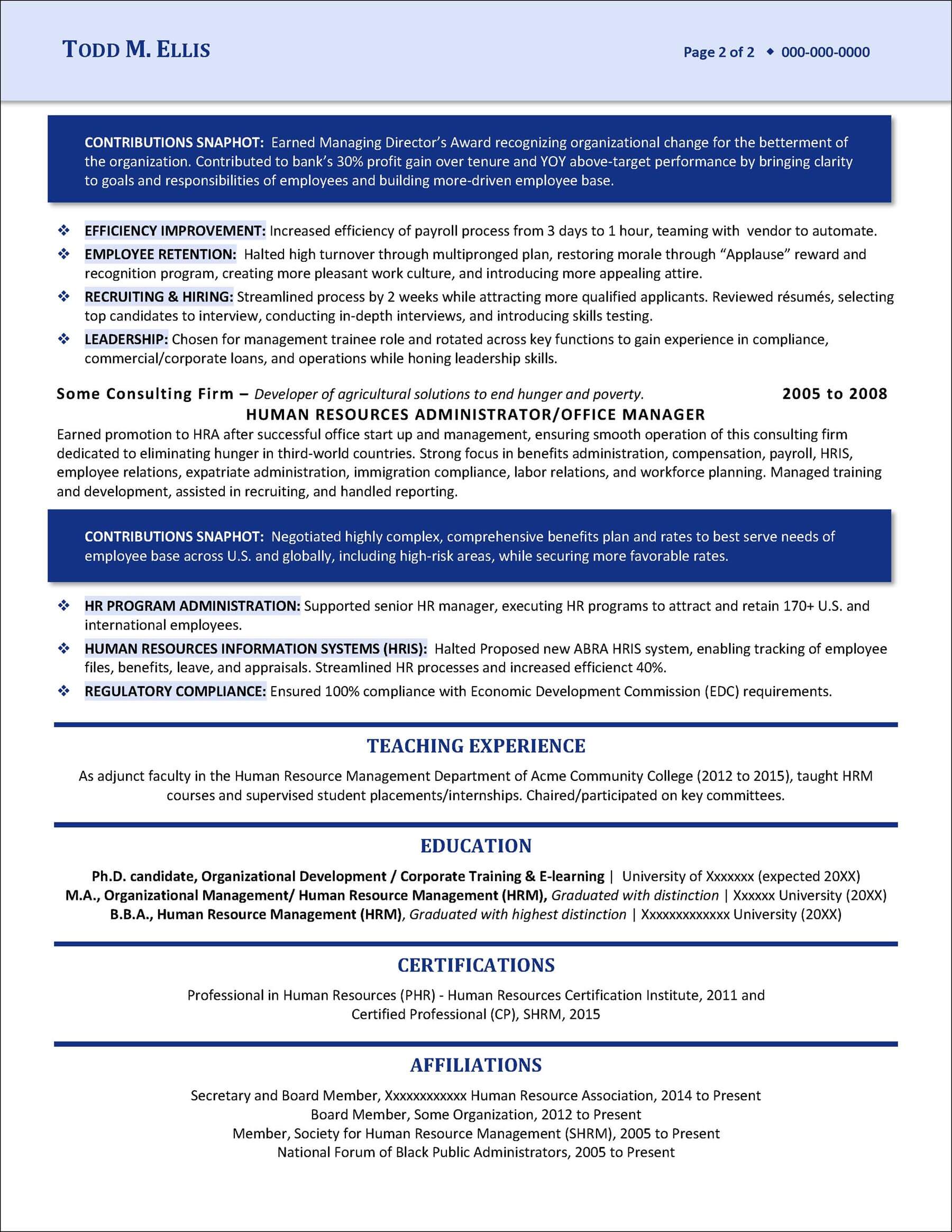 If you've found reviewing this sample resume inspiring, you may also have an interest in our advertising agency resume, government affairs resume, resume for agricultural jobs, financial planning and analysis resume, business analyst resume, accounting resume example, medical manager resume, business development resume, telecommunications industry resume, software developer resume, product manager resume, and call center resume example. You may also find this other example HR resume inspiring.
Example Human Resources Manager Resume Before & After
Use the slider below to view our stunning before and after transformation of this human resources manager resume.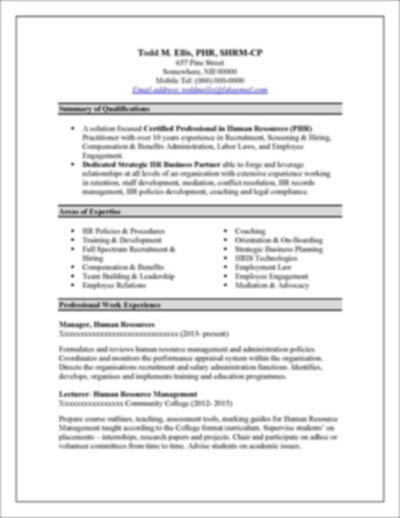 Example HR Manager Resume Project Brief
Notice the testimonials from the HR manager's former boss? They are included "above the fold" right in the body of the example HR manager's resume summary.
A strategically placed testimonial can be extremely powerful on a resume. Instead of placing them in the resume summary, you could also include them within the chronological context in the body of the resume.
The "snapshot" box for each position is another technique that we frequently use to call out the bottom-line impact a person produced at each company. As these boxes are shapes drawn in Microsoft Word and placed behind the text, applicant tracking systems (ATS) are able to parse the text. Using a "text box" in Word can cause a problem in ATS as the ATS will "see" the text box as a graphic and skip it. Of course, technology is continually advancing. Unless you have up-to-date knowledge of ATS compatibility requirements for resumes, it is best to seek resume help from an expert and have your resume professionally designed and written.
Keywords are also essential to ensure your resume performs well in an ATS. Note the bolded keyword or keyphrase at the beginning of each bulleted achievement. This provides an extra opportunity to include ATS-friendly keywords in your resume while also making it much easier to read.
The summary section of this example human resources manager resume isn't just "fluff" and soft skills. Bolded, bulleted statements call attention to real, concrete achievements and credentials that are likely to appeal to the target of this resume.
People are often surprised to hear that HR professionals often work with professional resume writers. But, if you consider that they, perhaps more than anyone else, know the value of a compelling resume, it isn't that surprising. We work with many HR professionals at Distinctive Career Services. Schedule a free resume writing consultation to learn more about our services and how they might benefit you.