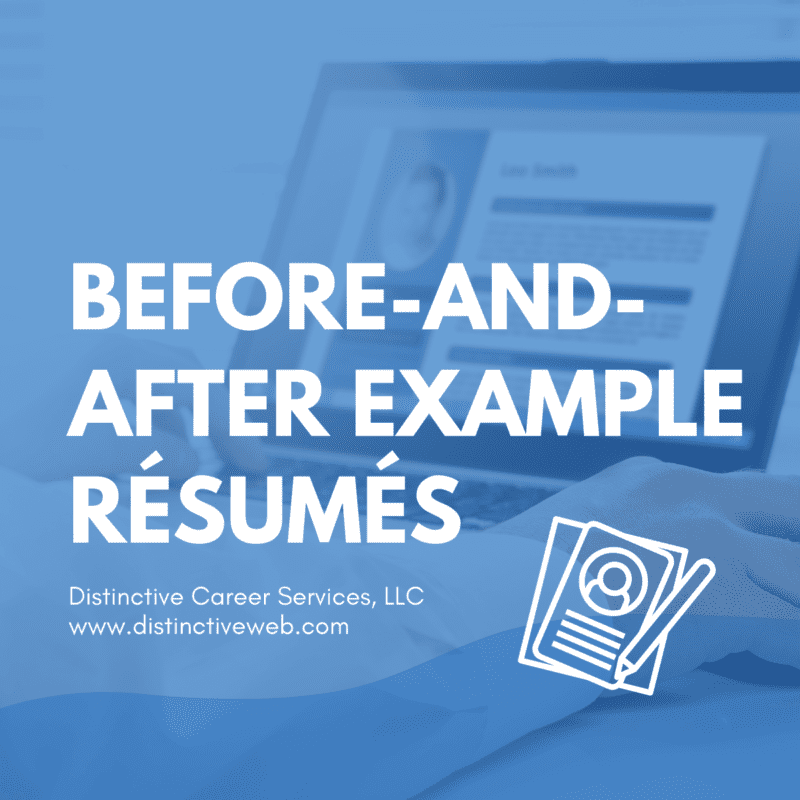 Working with a professional resume writer from Distinctive Career Services will make a dramatic difference, as illustrated by these professionally written before and after example resumes written for real clients. Click on each to view the dramatic before and after. You can see how the resume looked originally vs how it looked after we were done with the professional transformation.
Viewing our example resumes can be helpful to give you an idea of the quality of our writing services (also take a look at our cover letter examples and professional biography examples). But actually seeing the before and after example resume versions will give you a better idea of how we can transform your resume.
Besides these example before and after resumes, we also recommend watching our Before-and-After video workshop to see even more examples of how our professional resume writing services will benefit you!
Before-and-After Example Resumes From Our Portfolio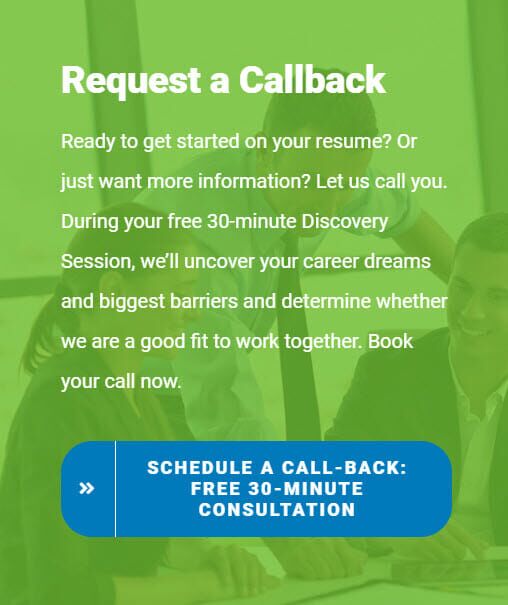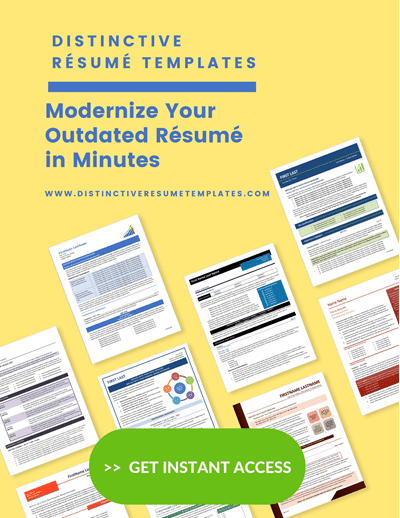 A FEW WORDS ABOUT OUR PORTFOLIO OF EXAMPLE RESUMES:
Please remember that each of these example resumes and other career documents are protected by copyright and may not be copied. Also, when you hire us to write your resume, please feel free to share with us any examples that especially caught your eye. But remember, your resume should be designed to showcase the unique factors that set you apart from your competitors in the job market. This means that the format you have grown to "love" might not be the best format for you. Before we write your resume, we will consult with you and apply our expertise in creating a resume design and format that matches your personal brand while also showcasing the key selling points unique to your background.