LEARN HOW TO HANDLE RESUME CHALLENGES IN THESE EXAMPLE ADMINISTRATIVE ASSISTANT RESUMES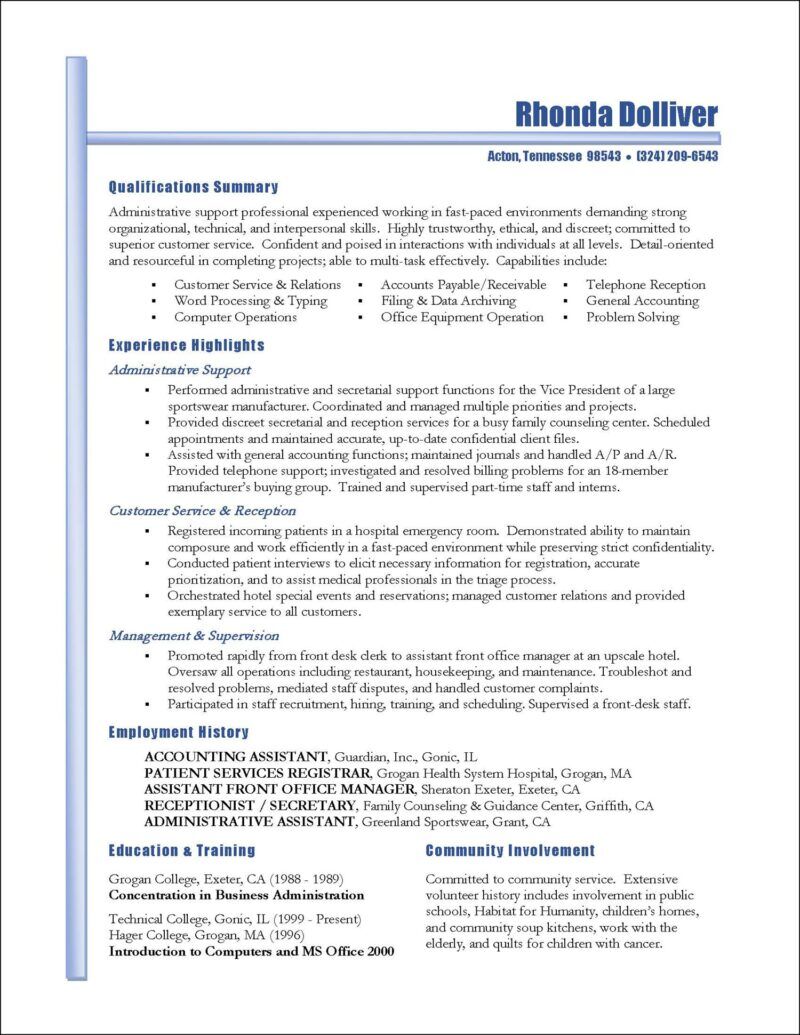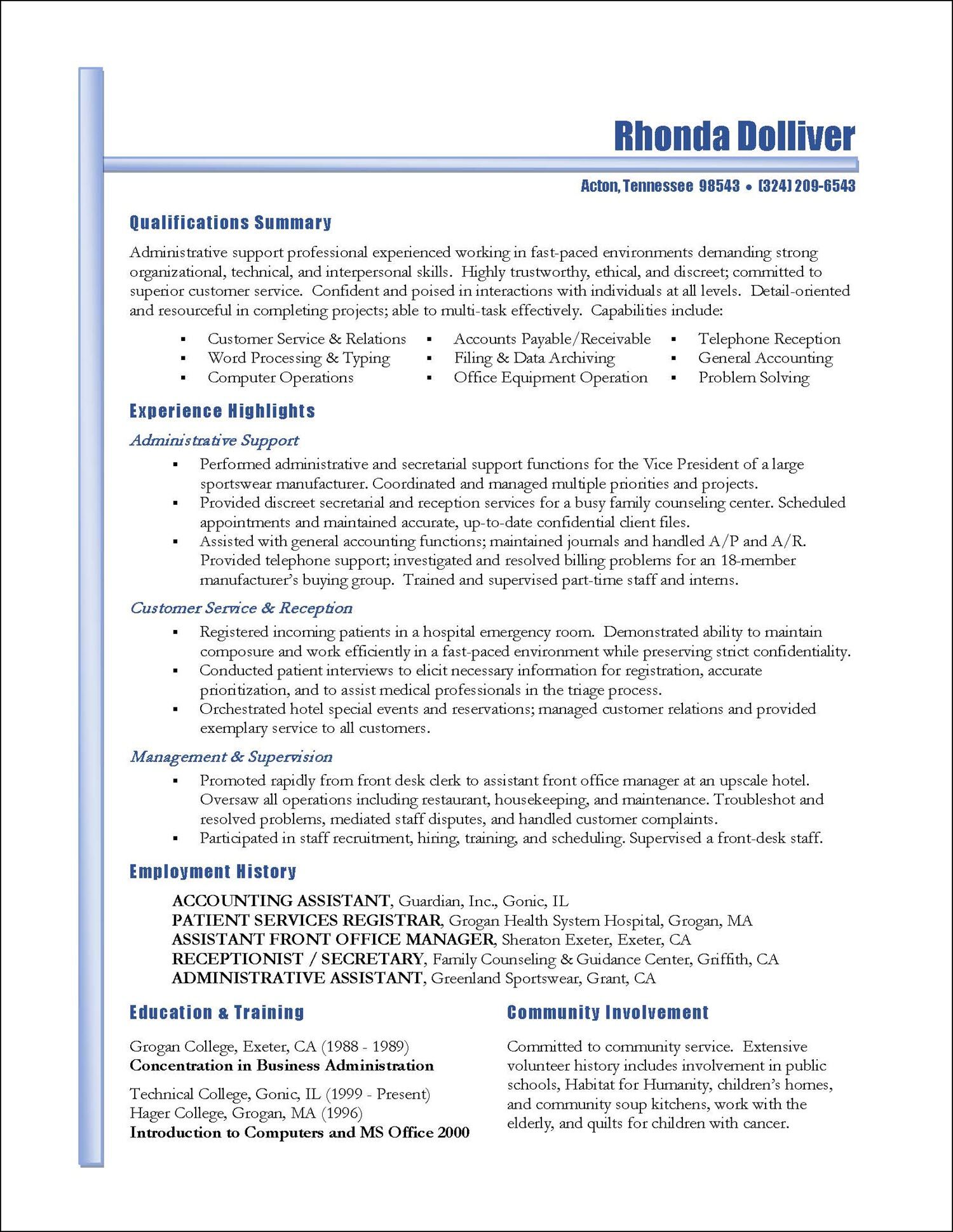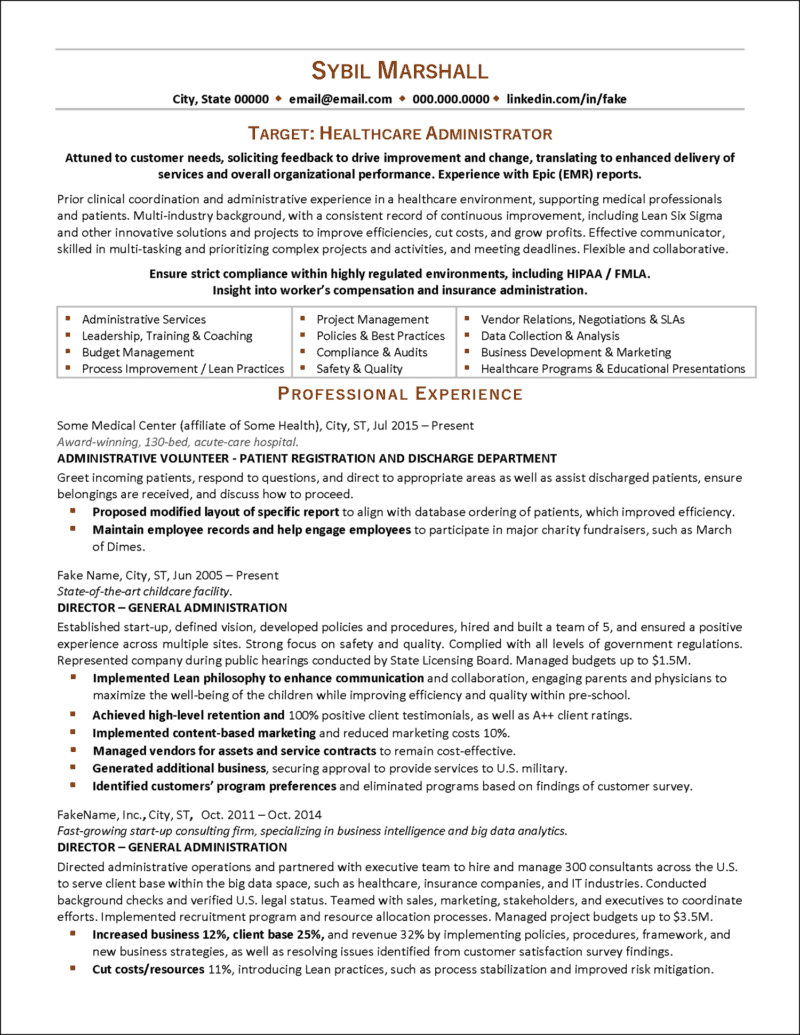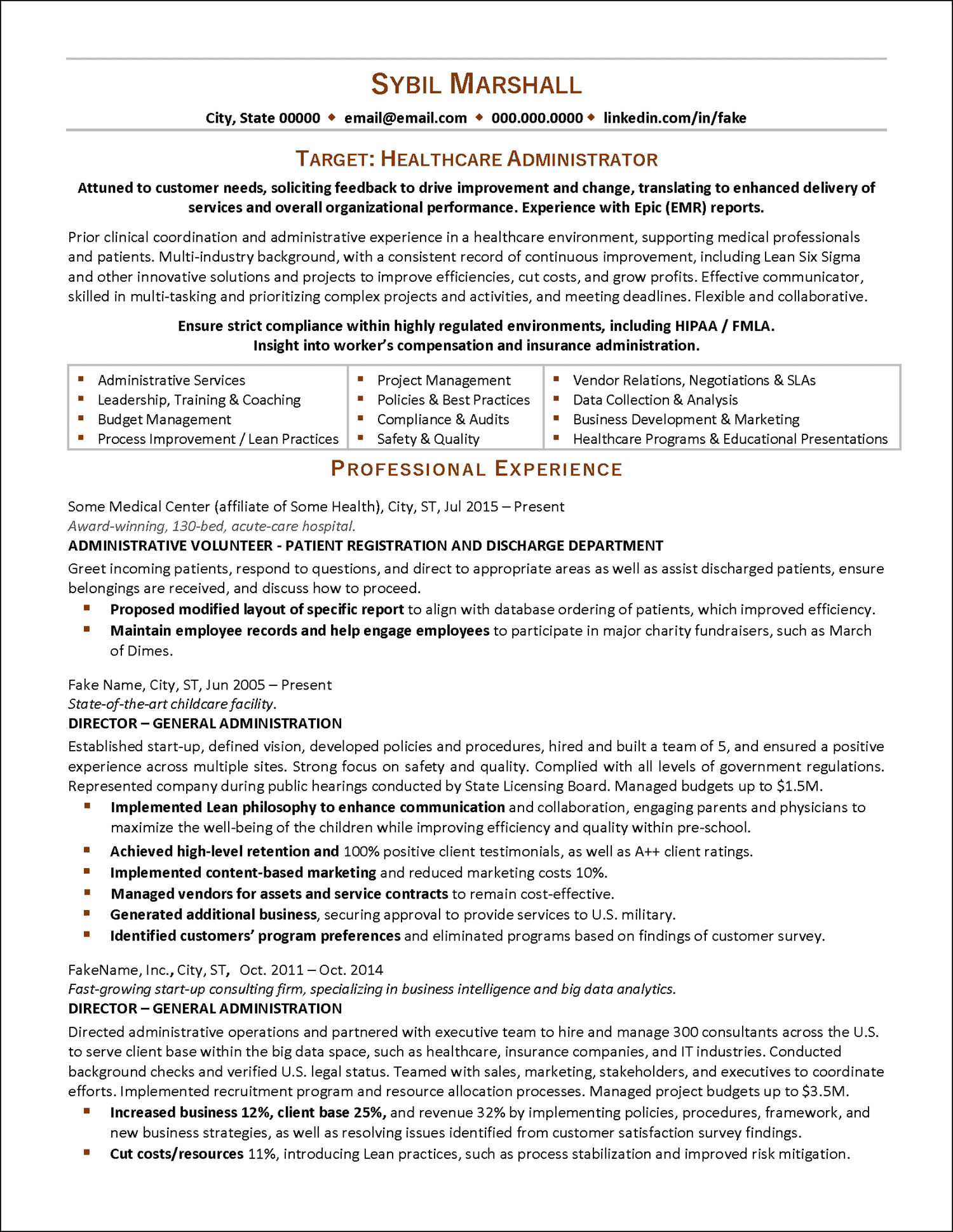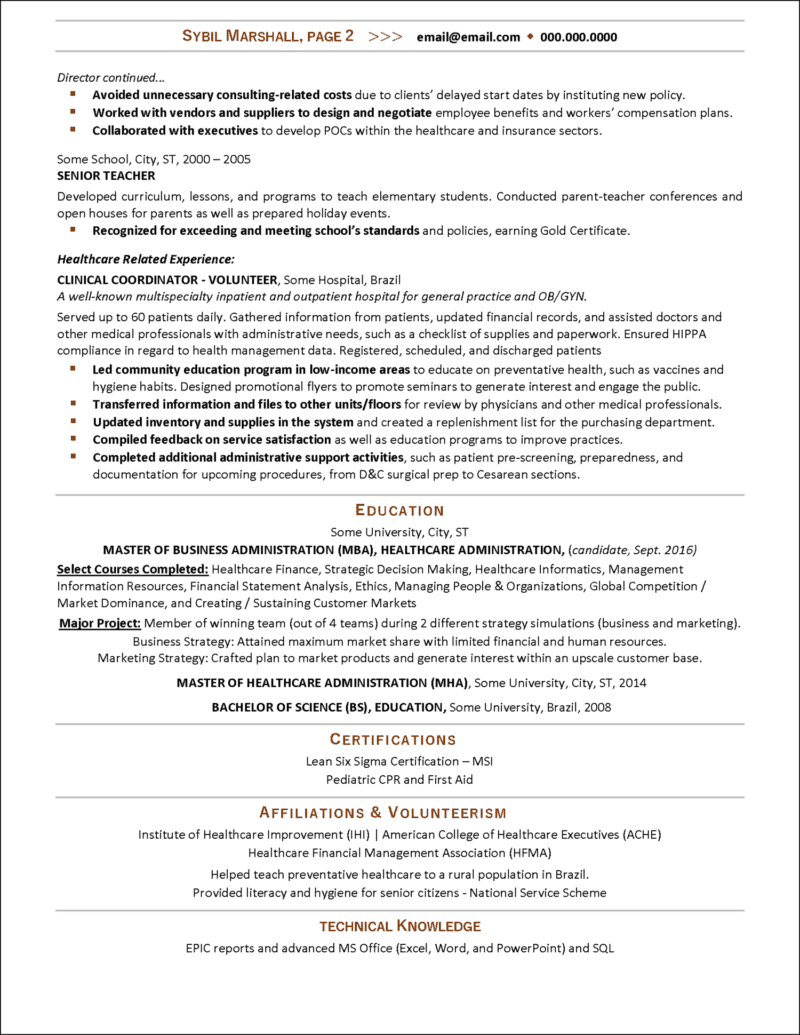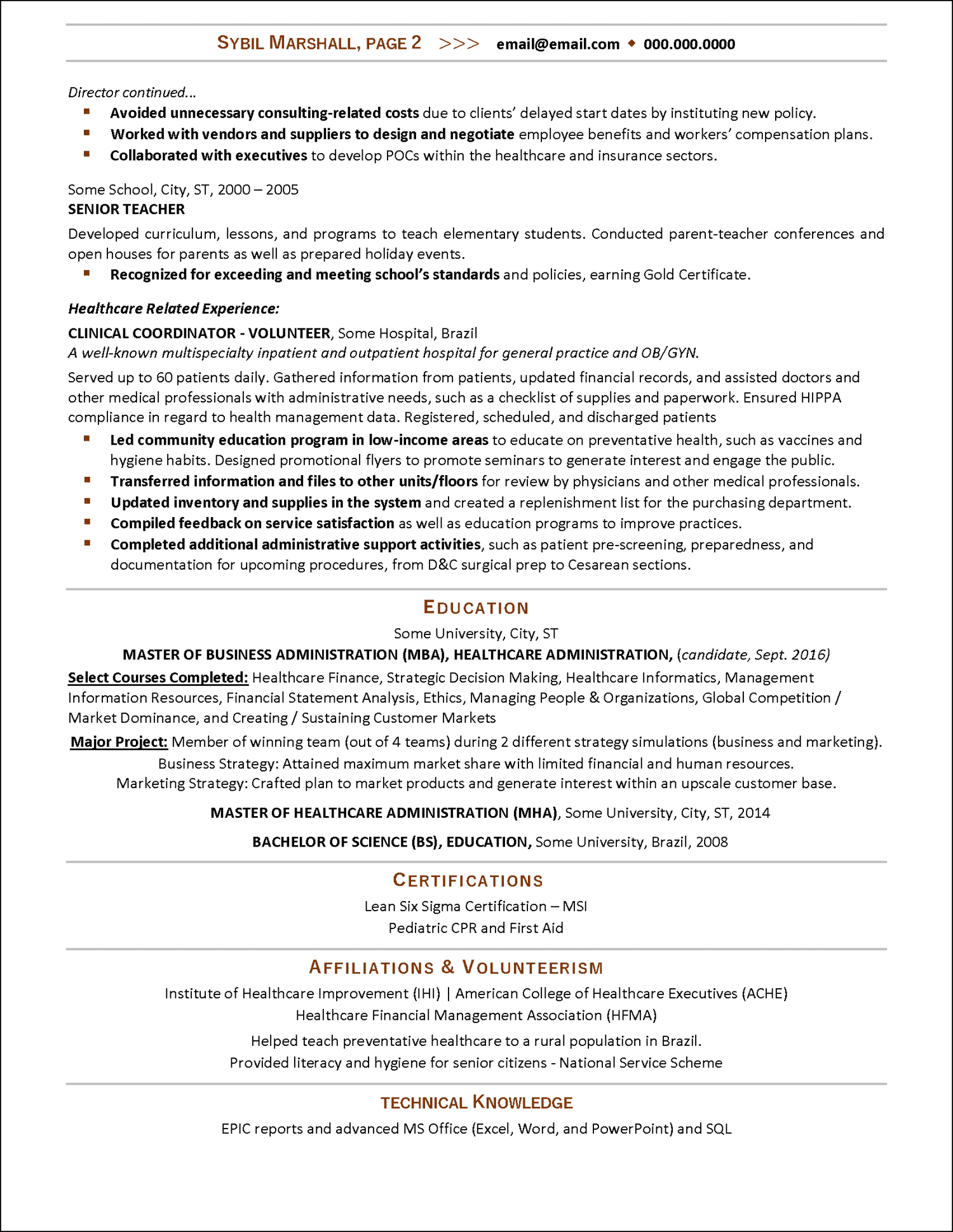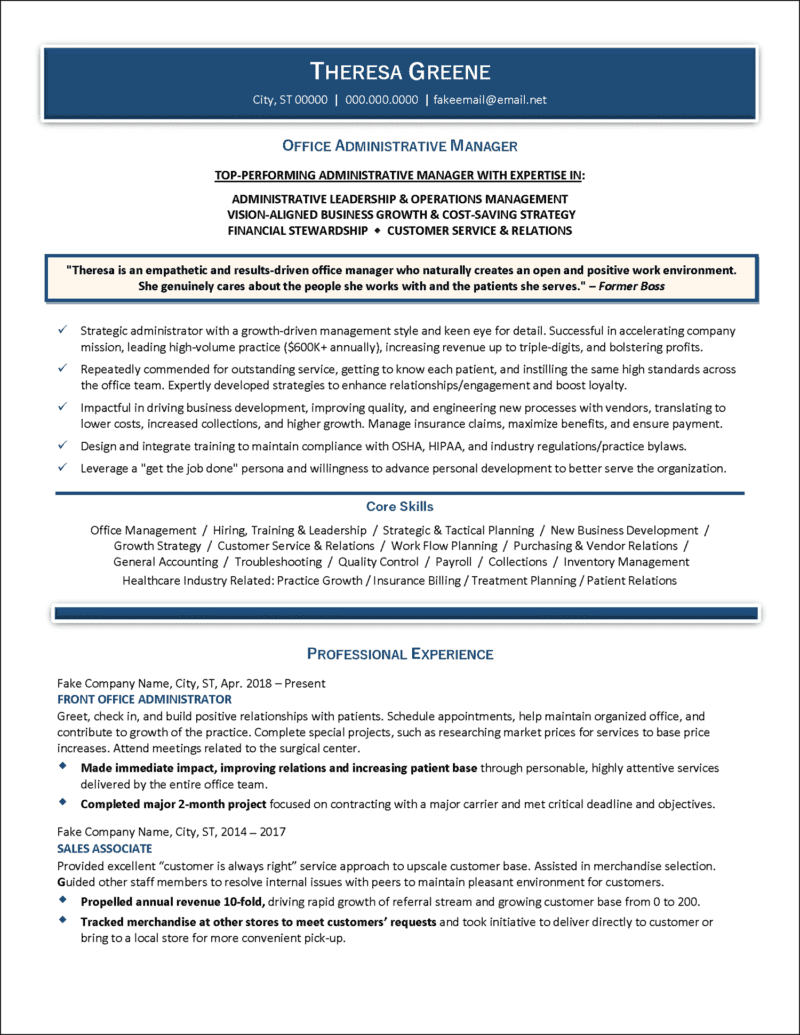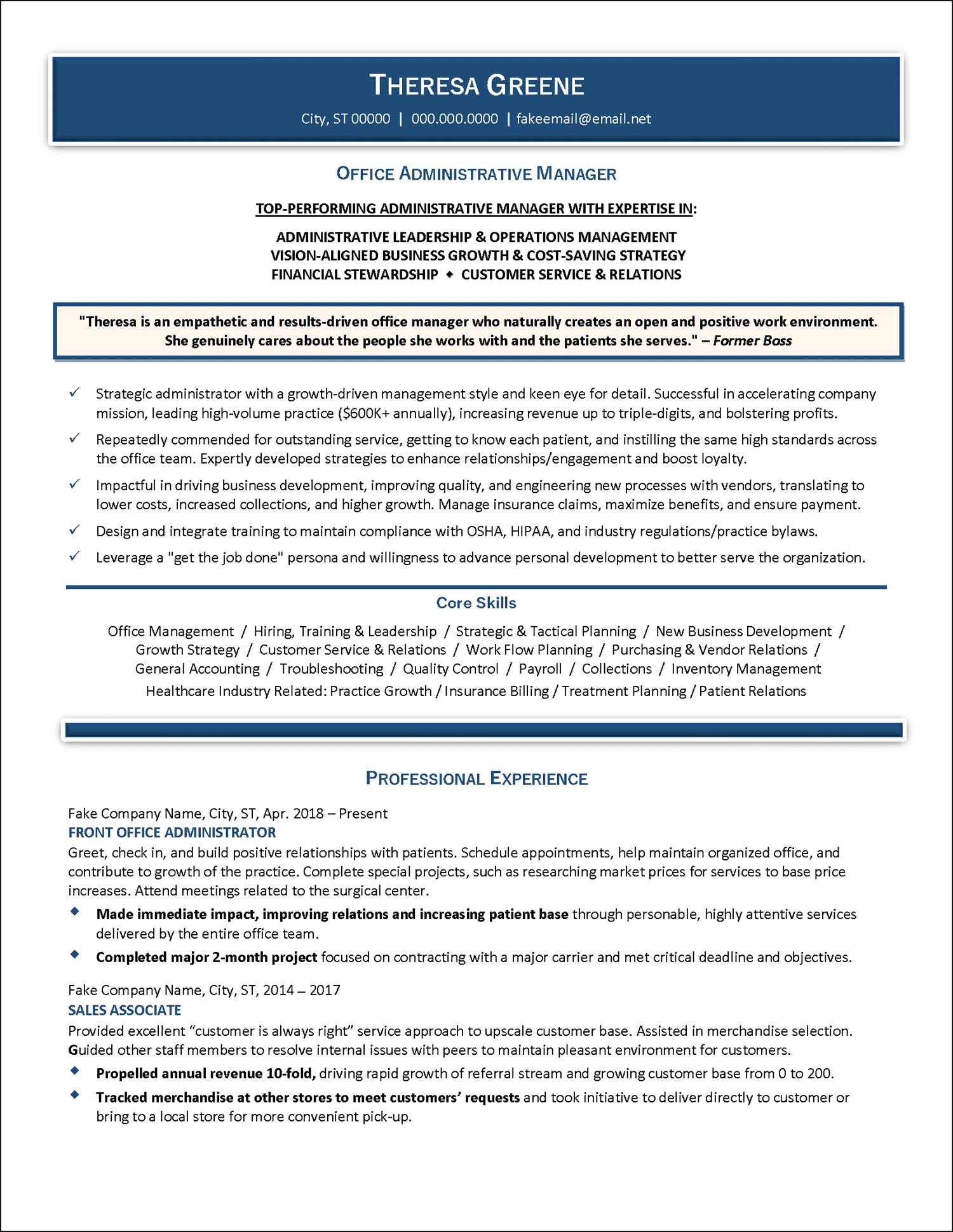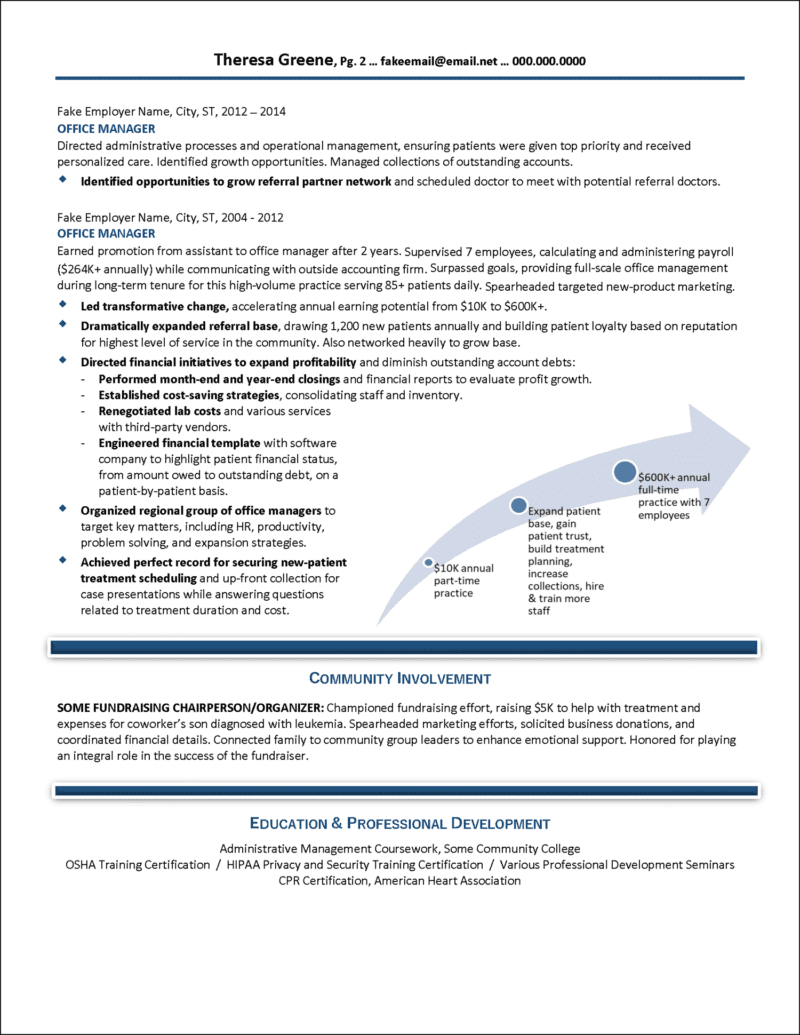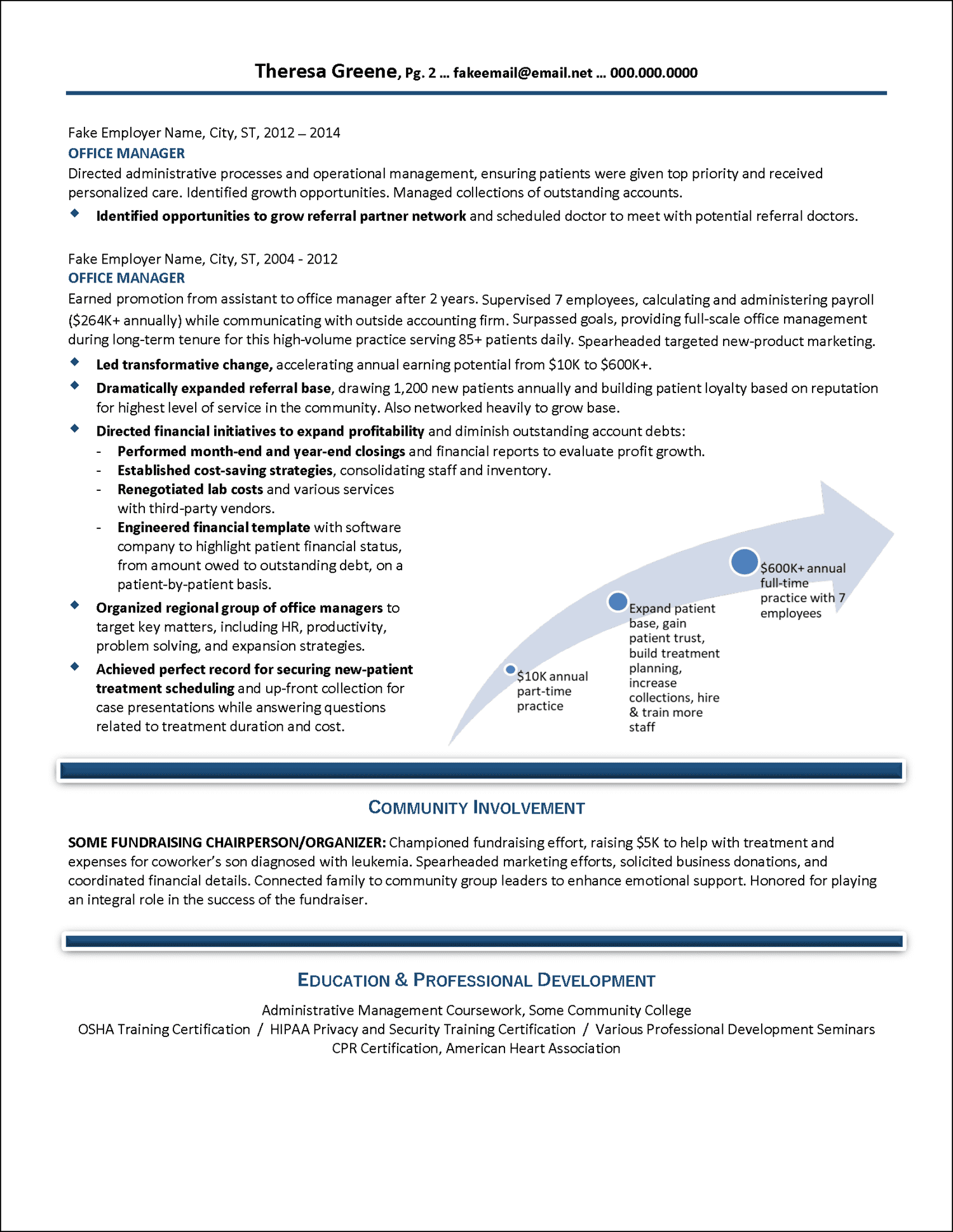 Project Brief: Example Administrative Resumes
Each of the example administrative resumes on this page demonstrate a different type of resume challenge along with a solution.
Dealing With Work History Gaps On Your Administrative Resume
What is missing from the first example administrative assistant resume shown on this page? Do you see it?
Sometimes it is necessary to think outside the box and be creative about how you write and structure a resume. This resume was written for an administrative assistant who had long gaps between jobs and a lot of diversity in the type of positions she had held. The reason: her husband had to move frequently for his work and so she followed him.
Additionally, some of the business experience included on this administrative assistant resume was actually more than 25 years old. A traditional resume format just didn't work for her, so we came up with this functional format resume with no dates. The missing dates are hardly noticeable and she quickly began to get calls for interviews.
But do be careful if you decide to use this type of resume format. You will notice that we used this format specifically because it helped us draw attention away from some possible negatives: dates on the resume would have revealed her age because her experience was far in the past, plus she had lots of gaps between jobs. Of course, recruiters know this is why people use a functional resume format (to hide problems) and dislike them for that reason. A resume without dates would also cause problems in an ATS. The bottom line: think carefully about the decision of how to format your resume and make your decisions thoughtfully.
Returning to an Administrative Support Career
The second example resume was focused to help our client land a new job as a healthcare administrator. Although she began her career in administrative support roles, she had veered away from this and her most recent experience was along a different career path.
To help focus her resume to pursue healthcare administrative roles, she had taken a volunteer role in healthcare. She was working in this volunteer job concurrent with her full-time work, and we gave it priority placement on the resume. Remember: as explained in this post about writing a resume when you have no experience, it doesn't matter how you got the experience (e.g., volunteer roles, internships, job shadowing, etc.), it just matters that you have it. If volunteer work helps support your candidacy for a position, don't hesitate to present it on your resume.
No Degree for Your Administrative Resume
The final example administrative resume was for an office manager who had moved away from office administration roles into a sales job before returning to her administrative career path. This is a similar situation to the prior example resume. In this case, the client had taken an administrative job, but it was below her experience level. We revamped her resume to help her advance her career back into an office management job once again.
Another challenge on this resume had to do with the fact that this office management candidate did not have a degree. As explained in this article about how to write a resume when you have no degree, we included an education section in her resume and listed coursework she had taken along with certifications she had earned.